Pair Your Favorite Wines With Music, Because Why Not?
Wine and music have more in common than you think; we see it every day as we take wine lovers on our Melbourne private tour, mostly in the private winery tours to the Yarra Valley.
The Excursion from Melbourne to the Yarra Valley is always more pleasant with music, and every wine lover has its unique songs for enjoying wine. Melbourne locals' pair their Pinot with The Easybeats "Friday on My Mind" while people coming down from cruise ships excursions pair it with Weeknd "Blinding Lights".
Here are wine and music pairings settled once and for all. Let us know what you think!
Champagne 
Champagne is all about celebration. Bubbles call for decadent parties, having a good laugh and forgetting about everything else, that's why sparkling wines are on top of the pyramid, they're simply unbeatable.
When it comes to music, you might think a dull string quartet might do Champagne justice, but actually, the best pairings are quite the opposite: Anthem Songs.
Anthem Songs get everyone singing, smiling, and hugging. Pair your Champagne with your favorite anthem song and see what we mean. Here are the best anthems of the last decades.
Queen, "Don't Stop Me Now" (1979)
Madonna, "Express Yourself" (1989)
Alanis Morissette "Hand in My Pocket" (1995)
Fun "We Are Young" (2011)
Chardonnay 
Perfect pairings: wine, food and music.
The queen of white wines is not only the most planted white grape in the world, it's also one of the most utterly satisfying.
A proper buttery Chardonnay with a cinnamon-dusted apple bouquet and a mouthwatering acidity over a coating palate is one of those pleasures you can't miss.
Music-wise, Chardonnay is up there with the most famous pop divas, and that's why it pairs so well with the powerful women in the pop business and their over-the-top tracks.
Enjoy your Chardy with your favorite pop diva. Here are some suggestions.
Mariah Carey "Without You" (1993)
Cher "Believe" (1998)
Rihanna "Umbrella" (2008)
Adele "Rolling in the Deep" (2011)
Rosé
The quintessential summer wine is fresh, crisp and very chick. It's Instagrammable too. Pink wine might look delicate, but it's nothing of the sorts, it's a statement.
Since the cherry-scented wine style stopped being considered a girly drink and became a one-size-fits-all for wine lovers, and the bro-sé trend became a thing, everyone can look cool with a glass of pink.
A glass of rosé looks good in your hand, especially if you're standing beside a swimming pool. It's the summer spirit that makes rosé pair fabulously with ridiculously catchy teen pop.
Here are some teen tunes to bring out the teenager within you with your favorite rosé.
NSYC "Here We Go" (1997)
Kylie Minogue "Can't Get You Out Of My Head" (2001)
Taylor Swift "Shake it Off" (2014)
Lindsay Lohan "Back to Me" (2020)
Pinot Noir
Class, elegance and poise. A silken palate and the most gorgeous aromas of cherries and damp earth make Pinot one of the most beloved wine styles on earth.
Pinot Noir is timeless; it's one of the oldest wine grapes on earth, and every sip transports us to the past.
Therefore, we think Pinot Noir pairs best with oldies, but not any old song will do, we're talking timeless tunes from around the world worthy of being paired with the finest red wine grape in existence.
Try your Pinot with one of these international oldies and tell us what you think!
Gipsy Kings "Djobi Djoba" (1987)
Buenavista Social Club "Dos Gardenias" (1997)
Manu Chao "Je ne t'aime plus" (1998)
Zaz "La Vie En Rose" (2013)
Cabernet Sauvignon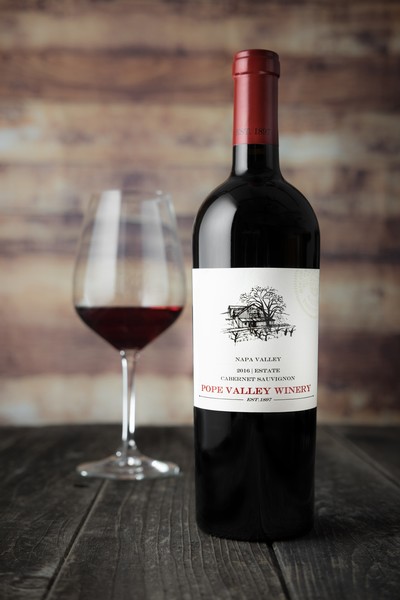 Cabernet Sauvignon, structured and polished, robust, and unwieldy. How to pair this stubborn red grape loved by all?
Cabernet is Hard Rock, and who can blame it? At the end of the day, it's the wine for steak. All those tannins in the wine are distortion guitar chords, and its cassis and tobacco aromas hit your palate as a pounding drum set.
Here are a few gorgeous hard rock classics to pair with your next bottle of cab.
AC/DC "Back In Black" (1980)
Scorpions "Wind of Change" (1990)
Placebo "Every You Every Me" (1998)
Airbourne "Runnin' Wild" (2007)
What Are Your Favorite Wine and Music Pairings?
We admit we could be wrong. We all like different wines and different music, but we've set the first stone for what should be the new thing. Music and wine pairings are here to stay. And the best part? You don't have to be a Sommelier to recommend your favorite pairings.
Tell us your preferred wine and music pairing match ups?